Boosting local waste management: Sumitomo SHI FW and Woima Finland Oy bring a scalable, easy-to-deploy power plant solution to the global Waste-to-Energy Market
13.01.2021
Sumitomo SHI FW (SFW) and WOIMA Finland Oy (WOIMA) have signed an agreement to deliver the modular wasteWOIMA® waste-to-energy plants. SFW becomes a strategic investor in WOIMA, combining SFW's renowned expertise in power technology, project execution, and global reach with WOIMA's innovative plant design.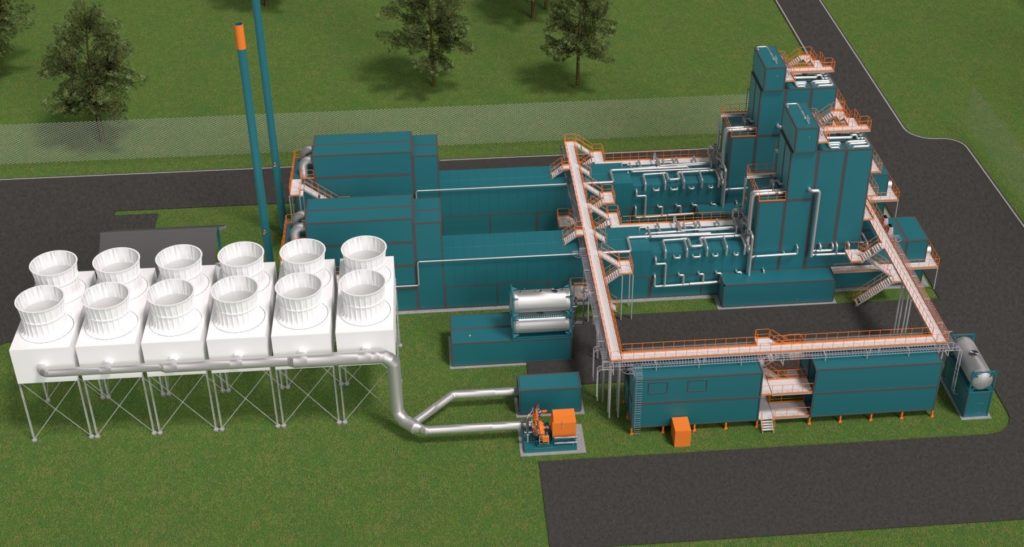 Espoo, Vaasa, January 13, 2021. – The wasteWOIMA® plant is a unique solution to address the challenge of growing municipal waste and environmental issues associated with landfilling. It fits perfectly for small and medium-size cities with local waste management and energy generation.
The plant utilizes robust grate combustion technology to safely treat a wide range of solid wastes while complying with the most stringent environmental standards. It is designed to serve a waste collection area of 100,000-500,000 people and convert from 30,000 up to 200,000 tons of non-recyclable waste annually into renewable electricity and heating or cooling.
The concept is scalable and allows for fast deployment: the design includes one to four combustion lines and is based on container-size modules. These workshop-fabricated and pre-assembled modules guarantee a high-quality, cost-effective solution with simple delivery and fast construction. Advanced plant automation and standardized maintenance ensure high plant reliability and reduced operating costs.
Tomas Harju-Jeanty, CEO, SFW: "WOIMA provides a solution to tackle the world's growing waste challenge on a local level. WOIMA's innovative solutions will become part of our core technology portfolio, and give us  a wider ability to serve our existing and new customers as they seek to manage their waste and move away from fossil fuels."
Henri Kinnunen, CEO, WOIMA Corporation: "Municipal solid waste is an abundant and under-utilized resource everywhere, and we provide a robust solution to manage it. SFW's global presence and strong track record in the energy sector strengthens our capability to deliver wasteWOIMA® plants worldwide."
The original news is available on Sumitomo SHI FW website: https://www.shi-fw.com/2021/01/12/boosting-local-waste-management/