Can Waste-To-Energy Become Carbon Negative? – ESWET Webinar
30.11.2020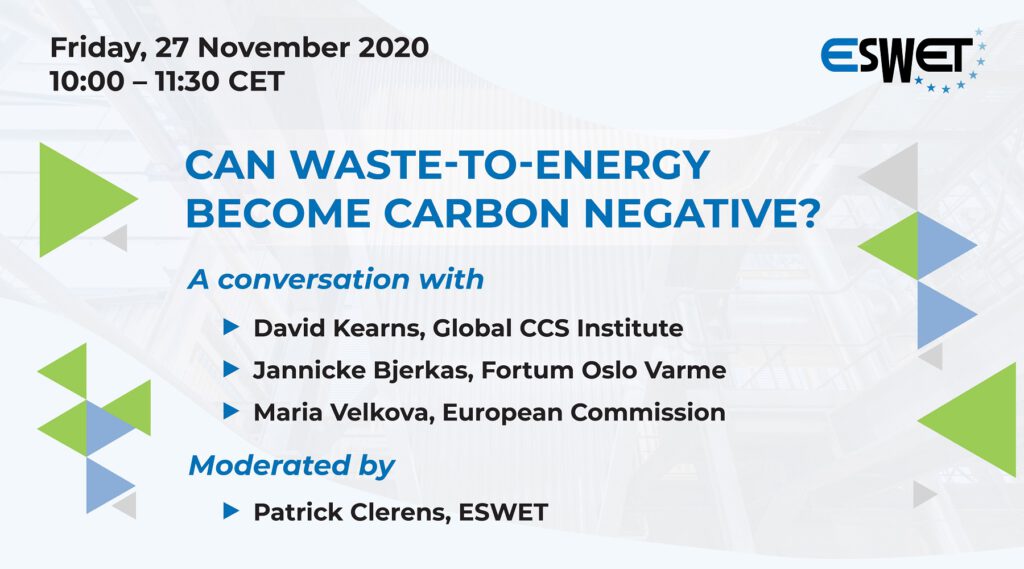 The development of CCS in Waste-to-Energy plants can turn waste into a negative emitter. What is still needed to make it happen?
Recording of the webinar "Can Waste-To-Energy Become Carbon Negative?", held on Friday 27 November 2020 with the participation of:
– David Kearns, Senior Consultant, Global CCS Institute
– Jannicke Bjerkas, Director CCS Fortum Oslo Varme
– Maria Velkova, Policy Officer, DG Climate Action, European Commission
Moderated by Patrick Clerens, Secretary-General of ESWET
Do you like this content? Subscribe to the ESWET YouTube channel for more!