ESWET welcomes EnergieLink!
27.03.2023
EnergieLink is a dynamic and growing company. As a full-service provider in, the company has been offering its proven components to its customers, both as single components and complete solutions in combustion technology for over 12 years.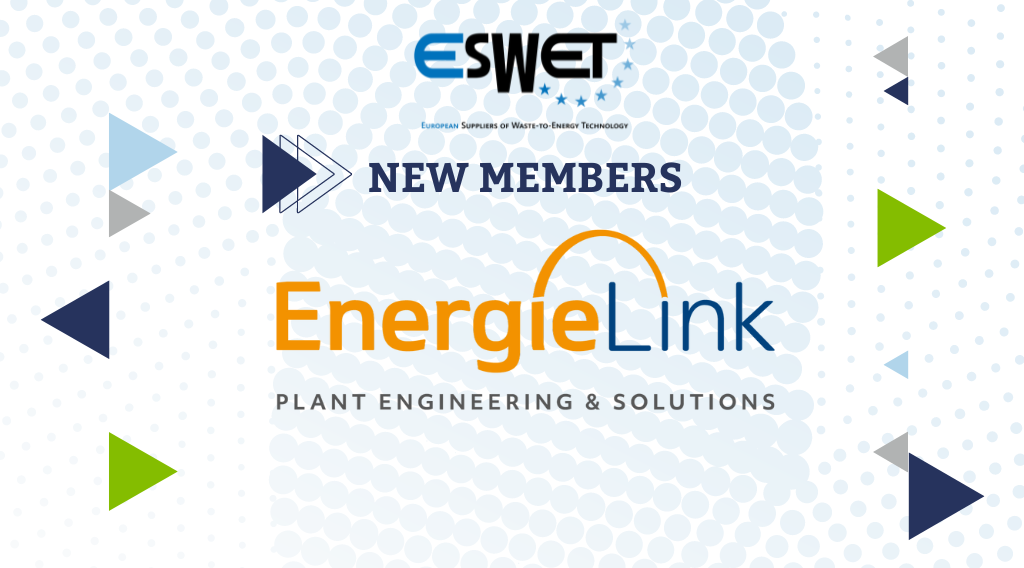 We are very excited to welcome our new 36 Associate Member!
To see the total list of members, please visit this page.
This company is headquartered in Dietikon (Switzerland), with two additional locations in Herne (Germany) and Breda (The Netherlands). By means of three locations in Europe, EnergieLink is close to its customers and offers the complete range of professional and efficient project handling in the increasingly important process of waste treatment.
EnergieLink's services includes the execution of general mechanical work, complete overhauls and conversions, but also consulting services and facility design. In addition to its services, EnergieLink manufactures and sells high-quality products for industrial plants. These products are often the choice for repairs, as well as for modernisation and conversions. The company's own deslaggers and filling chutes are manufactured to the highest quality standards.
EnergieLink is owner of the Steinberg + Kirsch® product line, a line of high-quality dampers and gate valves for industrial plants. These dampers are distributed worldwide by EnergieLink including professional services for installation, inspection and maintenance.
The outlined range of services enables EnergieLink to react on its customers challenges quickly and offer effective solutions. The company supports its customers before and during shutdowns and backs them also during operation. The mutual objective is a safe, reliable and profitable operation of EnergieLink's customers' plants.