Go Circular Business Summit
28.04 - 29.04.2022
Transitioning the chemical industry toward a circular future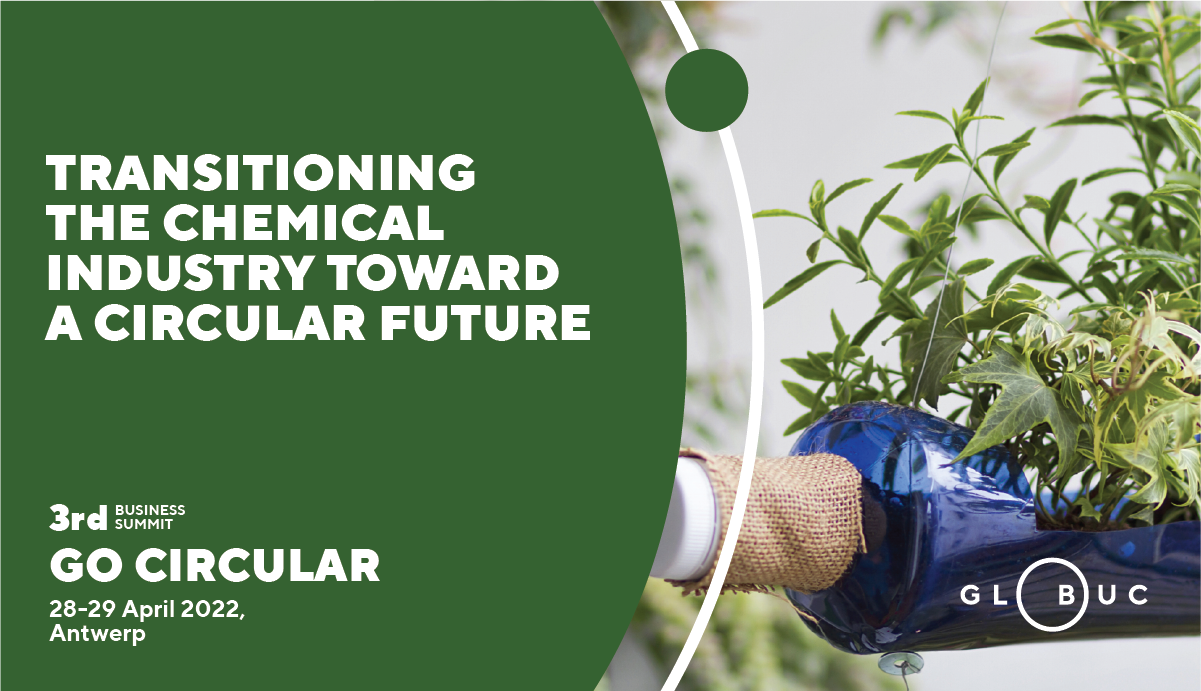 Antwerp to host the entire circular economy for plastics value chain at Go Circular event
Go Circular is a business conference focused on sharing success stories about achieving transformation towards circularity and sustainability. In collaboration with the Port of Antwerp, the 3rd edition of the Go Circular conference will take place on 28th & 29th of April in Antwerp.
With the recent news on the development of a legally binding treaty on plastics by world leaders, environment ministers and other representatives from 173 countries, the plastics circular economy is becoming more and more important.
The plastics value chain brand owners, petrochemical, recycling technology, waste management and packaging companies, NGOs, regulators, industry associations will gather in person at the 3rd Go Circular event.
The participants will discuss the EU legislation regarding achieving plastics circularity, how to scale up the plastics circular economy, the design challenges for recycling, the LCA of chemical recycling technologies and many other topics.
Christine Leveque, Vice President of Collection & Recycling at Tetra Pak attended in the past and is planning to attend this year, mentioned that "Globuc succeeded in differentiating itself from the numerous other conferences on this subject…".
Amongst participants and partners are representatives of the European Commission, Tomra, Zero Waste Europe, Plastics Europe, P&G, Tetra Pak, Audi, Haldor Topsoe, OMV, Sabic, Neste, Trinseo, Braskem, TotalEnergies, Honeywell, Invest NL, Eunomia, TerraCycle and many more.
Participants can also join an exciting guided tour that will take them around the Port of Antwerp's circularity sites (the NextGen District and Indaver), where they will discover multiple solutions aimed at achieving greater circularity.
The Go Circular Business Summit is organised by Globuc, an international event management company based in London. Globuc hosts business events for the energy sector, focusing on the energy transition, circular economy, and digitalisation practices for effective and sustainable operation.
Official website: https://globuc.com/go-circular/