IEM FörderTechnik GmbH is a new member of ESWET!
23.10.2020
The European Suppliers of Waste-to-Energy Technology are glad to welcome their 27th member: IEM FörderTechnik GmbH as a new Associate Member of the association.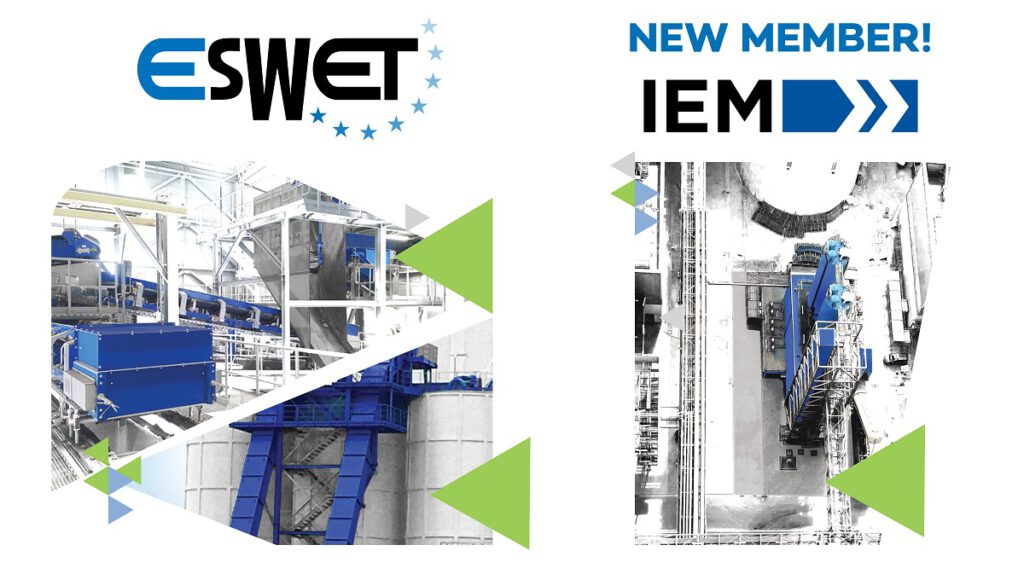 IEM ConveyingSystems GmbH is an innovative partner in the field of material flow systems for both, bulk and piece goods handling. Located in Bavaria they offer consulting, engineering, manufacturing and commissioning of conveying systems from one source.
As a system provider for all aspects of conveyor technology, they develop technically high-quality, durable and economical solutions for new plants and refurbishments to meet specific requirements. Customers from the Waste to Energy and Sludge Combustion sector appreciate IEM's wide range of products and plant solutions.
IEM is also leader in the field of mercury reduction in flue gas by means of precipitating agents and activated carbon based technologies. IEM was founded in 1969 and has currently 230 employees
Find out more: https://www.iem.eu/en
Follow them on LinkedIn: https://www.linkedin.com/company/iemfoerdertechnik/