New ESWET Member: Steinmüller Engineering!
19.07.2021
The European Suppliers of Waste-to-Energy Technology are glad to welcome Steinmüller Engineering as a new Full Member of the association.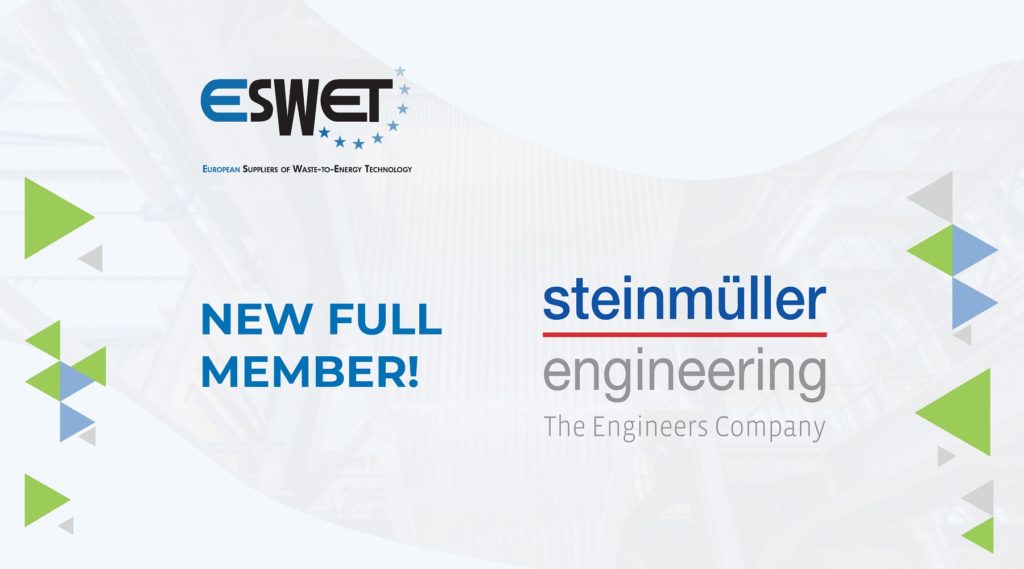 With its important role in the European Waste-to-Energy sector, Steinmüller Engineering will provide expertise and involvement to further strengthen ESWET's activities in the support and promotion of Waste-to-Energy in Europe..towards a more sustainable waste management!
ESWET, the association representing the suppliers of Waste-to-Energy technology, has now 31 members: 21 Full Members and 10 Associate Members! Click here for the full list.
Find out more about Steinmüller Engineering:
Steinmüller Engineering GmbH has a wide portfolio of process know-how in the field of energy and environmental technology. We offer our partners innovative technologies and future-oriented energy supply solutions and make a contribution to a more sustainable future.
We are part of the IHI Corporation, a global Japanese group with around 29,000 employees. At the Gummersbach location, our international team of 130 qualified specialists is successfully active in the fields of combustion technology, steam generators, flue gas cleaning and engineering services.
Official website: https://www.steinmueller.com/en/home.html