Siegfried Scholz is the new President of ESWET
20.01.2020
A new presidency for ESWET. Ambitious goals for the future and the strong belief that Waste-to-Energy has an essential role to play in sustainable waste management.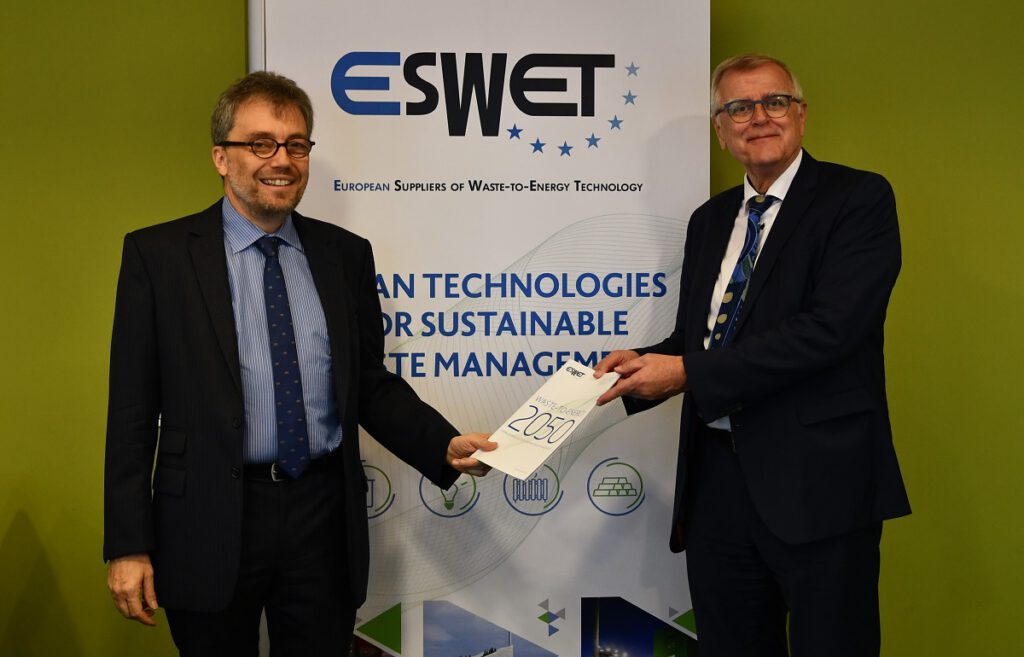 (from left, Dr. Siegfried Scholz, president of ESWET, and Dr. Edmund Fleck, former president of ESWET)
As of January 1, 2020, Dr. Siegfried Scholz, Managing Director of Standardkessel Baumgarte GmbH, takes over the function of president of ESWET, the European association representing European suppliers of waste-to-energy technologies and promoting their development and dissemination at European level.
He is joined by a new vice-president: Bruno-Frédéric Baudouin, Chief Executive Officer of Hitachi Zosen Inova.
ESWET would like to thank our former president Edmund Fleck for almost 15 years of dedication and commitment to the association. Equal greetings to our former vice-president Gert Riemenschneider.
We look forward to achieving a positive development of waste-to-energy technologies and thus contribute to better and cleaner waste management in Europe and around the world.
Click here for more details on ESWET presidency and secretariat.