Standardkessel Baumgarte (Sbg) receives "Notice to Proceed" at Chalampé
20.01.2021
A successful realization of the entire process technology is to be achieved by the general contractor SBG for its customer B+T Energie France S.A.S by March 2023.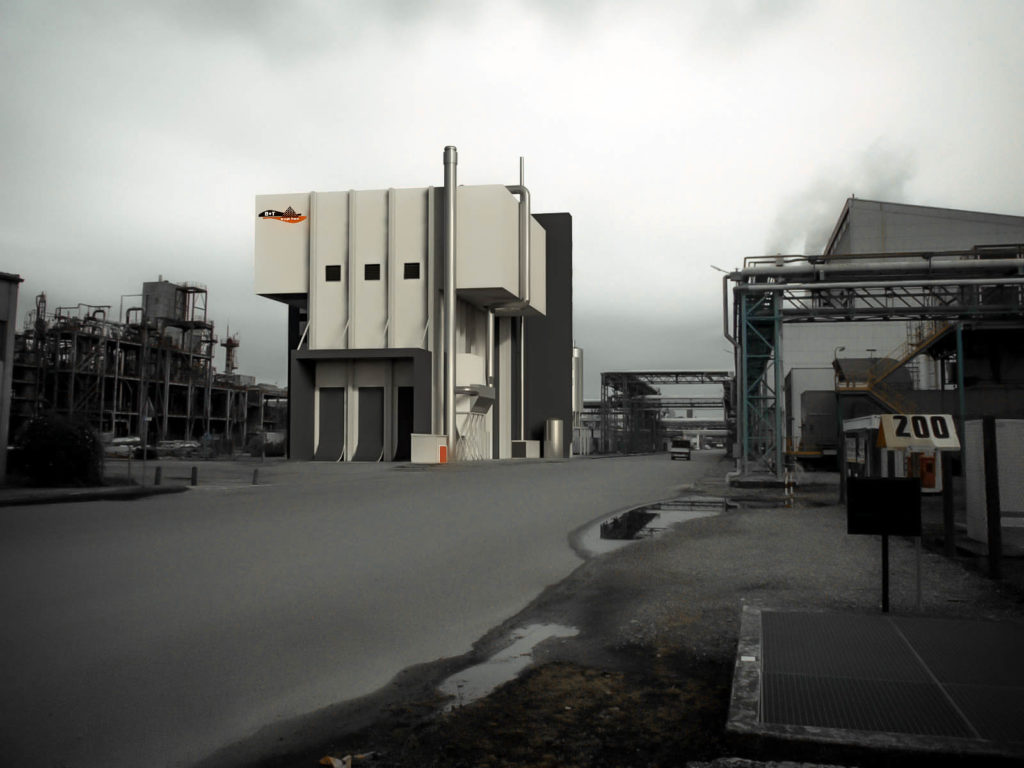 After a successful pre-engineering phase, the "Notice to Proceed (NTP)" has been issued with effect from 30/10/20. SBG is pleased to now begin the actual project realization and is confidently looking forward to the construction phase starting in July 2021.
Existing power plants to be complemented by new EPCC (Energy Production Center Chalampé) energy-from-waste plant
The existing natural gas-fired power plant park of ALSACHIMIE (a BASF and Domo Chemicals company) at the Chalampé industrial site will be supplemented by the new EPCC of B+T Energie France S.A.S.
Substitute fuels from commercial and industrial waste and other solid waste fuels will reduce the use of natural gas as a fuel in the future. EPCC will feed a part of the base load into the existing HP and LP steam steam network of the chemical park. ALSACHIMIE will thus integrate EPCC into the chemical park's existing infrastructure.
B+T Energie France S.A.S. relies on the quality and experience of SBG
For the successful implementation of this project, B+T Energie France S.A.S relies on SBG's long experience in the field of Energy from Waste. SBG scored particularly well with its track record in delivered plants. The reference plants Bernburg, Weener, Bitterfeld, which include a similar scope of supply, convinced B+T Energie France S.A.S.
For more information on the reference plant PreZero Energy Bernburg Germany, please click here: www.standardkessel-baumgarte.com/neuanlagen-und-komponenten/referenz/prezero-energy-bernburg-peb
Plant Facts:
Contract type    EPC-T
Client                B+T Energie France S.A.S (B+T Gruppe)
Capacity           80 MWth (feste Siedlungsabfälle, K&E, RDF, 8,0 – 16,0 MJ/kg)
Power output    72,4 MWth Dampfversorgung / 1,8 MWel
Steam               96.8 t/h, 65 bar(a), 425 °C
Location           68490 Chalampé, Frankreich (Solvay Chemicals)