ESWET at the IRRC Conference, 2022
16.08.2022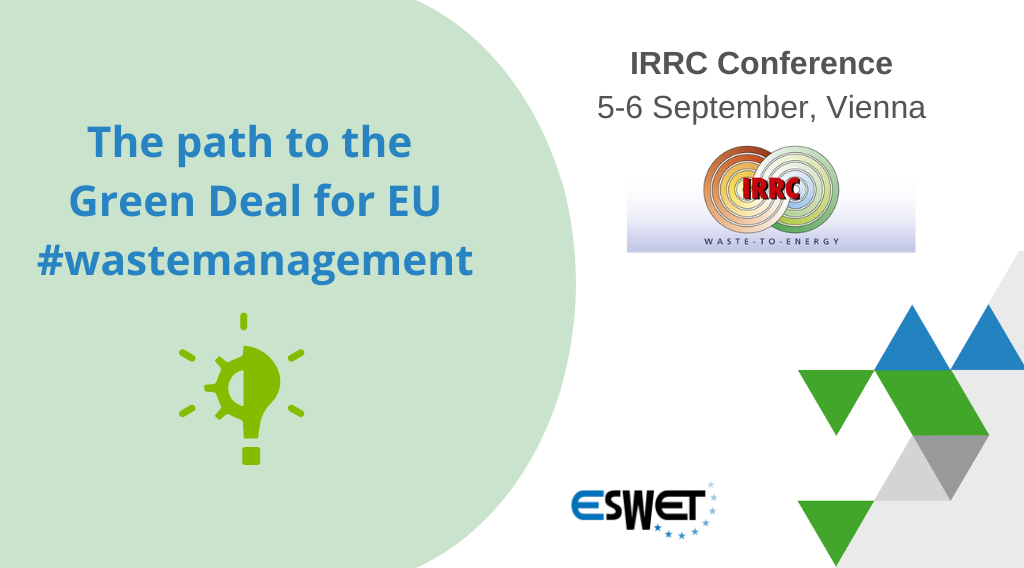 The next 5-6 September will be celebrated the IRRC Conference in Vienna.
The speakers at this venue are usually experts from the industry, politics, science and technology who present the current topics and discuss them with the participants. The main outcome result of the discussions is the exchange of experiences, ideas, and concepts that aim at fostering further cooperation but also the development among the EU member states.
The main topics of the conference are centered around materials flow management, closed substance cycle, applied technologies and organizations forms to properly comply with EU laws and to the construction of new ones.
Our Secretary General Patrick Clerens is going to be there representing the ESWET Association, giving so a presentation titled "The path to the Green Deal for European Waste Management".