General Kinematics announces its acquisition of CYRUS Schwingtechnik.
18.02.2021
General Kinematics, a vibratory equipment manufacturer and system integrator located in Crystal Lake, Illinois, announced its acquisition of CYRUS Schwingtechnik Business Unit, located in Recklinghausen, Germany.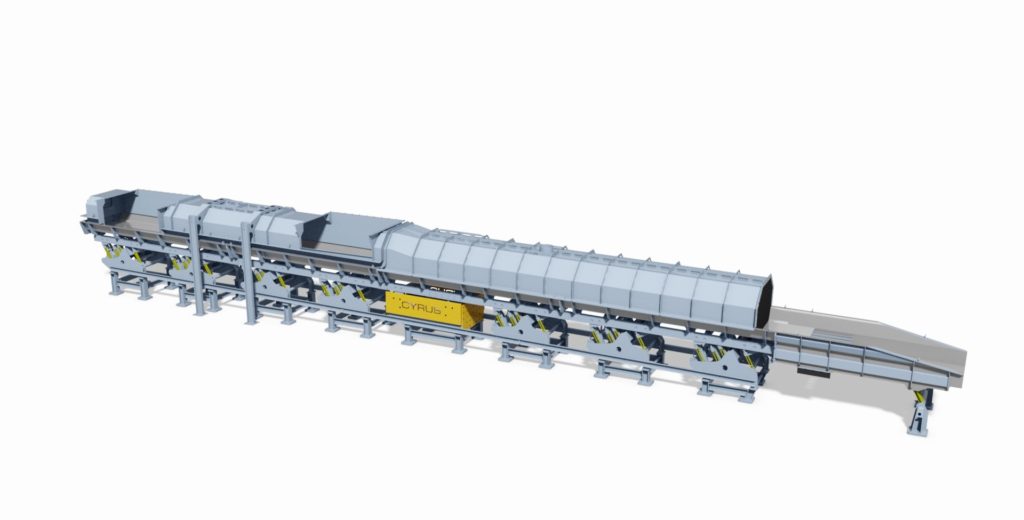 CYRUS provides modular vibratory machines for efficient conveying and screening technology. The addition of CYRUS will complement General Kinematics' already robust portfolio of vibratory solutions. The product range covers the foundry and forging sectors, the recycling industry, raw/base materials, and the feed/food industries. CYRUS will remain in Recklinghausen and will operate as a separate brand under General Kinematics Europe.
Thomas Musschoot, President of General Kinematics, commented, "It is exciting to add this well-respected brand to our European organization. We have had great success combining the offerings of both companies in the past, so it made sense when the opportunity arose to build on that success as one integrated company".
Davide Gado, GK Europe GmbH Managing Director EMEA, continued: For a few years now, we have worked alongside CYRUS, both as partners and as 'friendly competitors.' The relationship allowed us to become familiar with a group of very talented people, which is the heart of every company. We grew to appreciate their portfolio of products. CYRUS's offerings complement GK's current product lines and allow us greater flexibility in our approach to different customers and industrial sectors. CYRUS has a very strong legacy, with a high degree of specialization in some specific machines: we are excited to now be able to further elevate their success by integrating their brand into our portfolio.
Dr. Michael Schulte Strathaus, Managing Partner of Cyrus, stated: "I express my pleasure in the acquisition of Cyrus Schwingtechnik business unit by General Kinematics. The merger combines the Heavy-Duty Technology of General Kinematics with the Light and Middle-Duty Product Range of Cyrus. It is the best solution out of two worlds and a professional Win-Win-Situation for all clients. "
CYRUS and GK have already begun collaborating on several projects as a team. Need a processing solution? contact them!
Official news: https://www.generalkinematics.com/blog/for-immediate-release-general-kinematics-announces-its-acquisition-of-cyrus-schwingtechnik/